The video game Stray, where you play as a cat, wants to be a perfect summer distraction. But it is the felines themselves who seem addicted to the first game from the French BlueTwelve Studio.
"Pleasing the cat" could become the new favorite excuse for gamers to turn on their console. Since its release on July 19 on PlayStation 4, PlayStation 5 and PC, the Stray video game (30 euros), in which we play a cat, has generated hundreds of publications on Twitter showing the reaction of felines to the images of the game.
A Montpellier company
A Twitter account, baptized Cats Watching Stray, even sprung up to consolidate a few of these reactions in one place. Created on July 15, it already has more than 4,500 subscribers thanks to its sharing of Caucasian videos and photos of cats, but also of dogs, watching their master play Stray.
In this first game developed by BlueTwelve Studio, a Montpellier company, the player is placed in the shoes of a stray cat. After a quick introduction, the red cat finds himself stuck in the middle of a village populated by robots. It is then the beginning of many meetings with the inhabitants to unfold the plot of the game.
Based on a system of puzzles, Stray offers the player to collect objects that must then be brought to the right person, or bartered to obtain new ones. Nicknamed "FedEx quests" (in reference to the delivery specialist), these missions are an excellent excuse to discover the environment in 3D.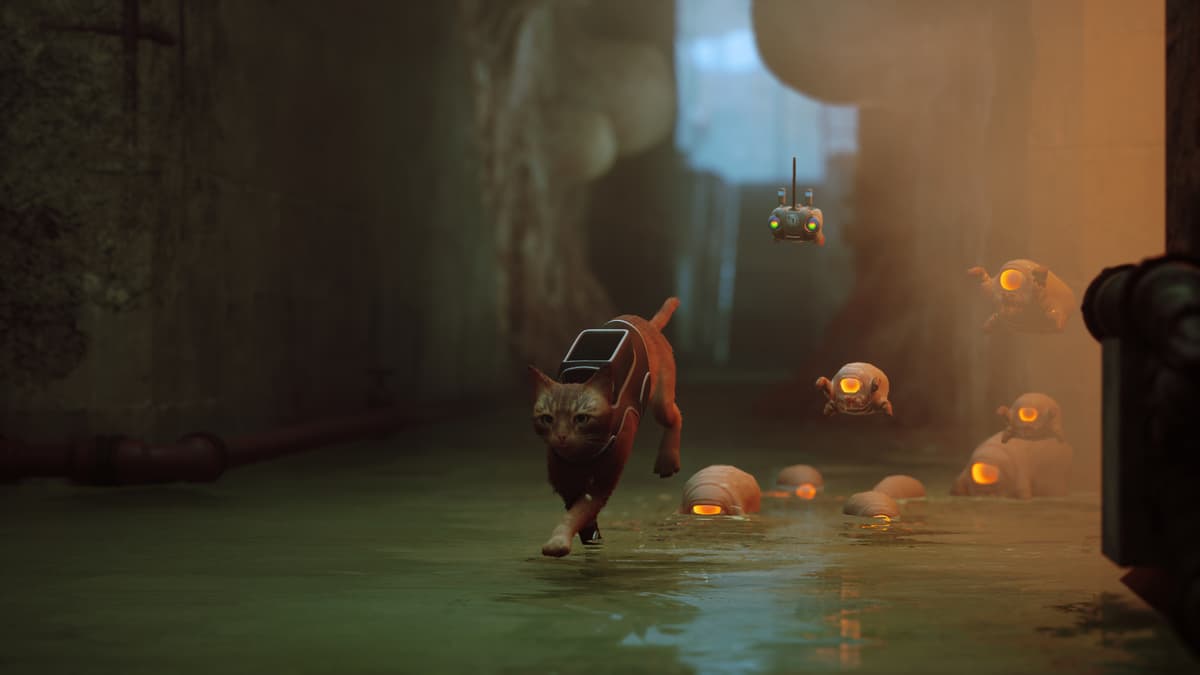 Satisfying Actions
The French developers were inspired by the cyberpunk universe for the aesthetics of the places. It is therefore a vertical architecture cradled in colored neon lights that the player must survey. The beauty of the scenery encourages strolling and contemplation.
With its original concept of embodying a cat, the game published by Annapurna Interactive offers a range of particularly satisfying actions: meowing, scratching, playing with a ball or jumping into a box. The player is also invited to use and abuse these actions to interact with the robots in the village.
Well received by critics, the game succeeds. Despite a story quickly completed – the game lasts 6 to 8 hours – and puzzles that are a little too simple, Stray nevertheless offers a pleasant experience, ideal for relaxing during this holiday period.